Calendars
Spiral bound and completely custom, make each month of the year a little more memorable.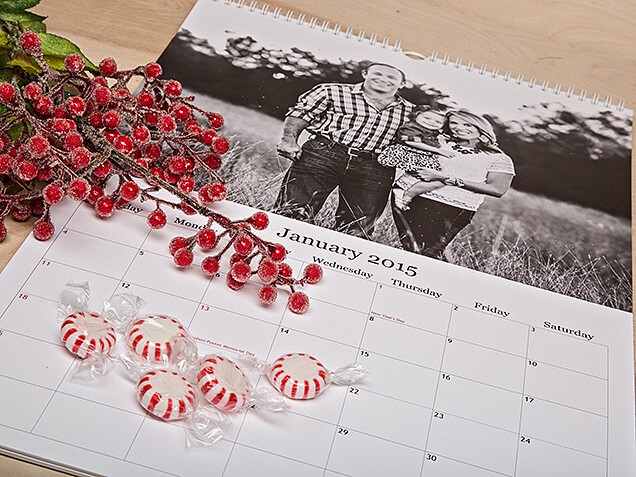 Product Details
Pricing

Calendars
1
$20.00
2-10
$19.00

Sizes
11x8.5" or 12x18"
Paper Types

Signature or Pearl Paper

Options
Customize special dates with images and important events
Spiral bound custom photo Calendars from Mpix. Greet every month with a smile.
Spiral bound custom photo Calendars from Mpix are perfect for highlighting a spectacular year of memories or as a gift for a friend or loved one.
Our Photo Calendars come in either a Center Fold (11x8.5") or Binding on Top (12x18") style to fit a desk, wall or wherever there's a need for a bit more organization (and a lot more smiles.) Pick a photo for every month - use them to celebrate birthdays, anniversaries, holiday cheer and any other special moments or memories tied to that time of year. Even customize the most important dates and events with more of your digital photos.
We use only the best quality paper products and professional quality printing to make sure your photo gifts and products stand the test of time, and our delivery is always just a few days after your order. Give a gift that can be enjoyed year round or get started making memories for next year's Photo Calendar. That's the fun part anyway, right?