F

ramed

P

rints

Add the icing to the cake with a custom frame for your favorite photos.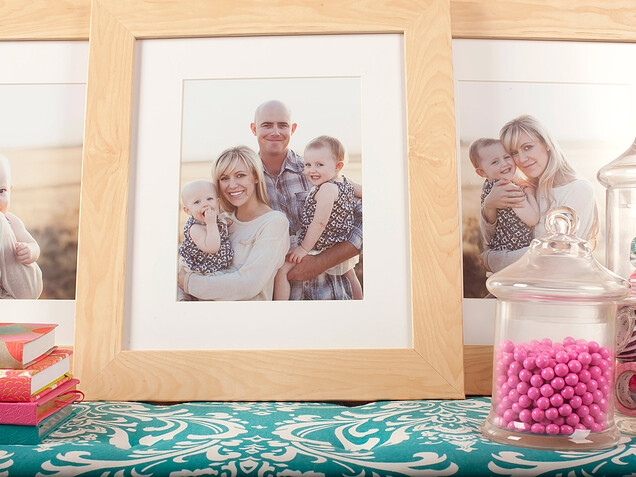 Product Details
Pricing

| | |
| --- | --- |
| Black Metal 5x7 | $18.00 |
| Black Metal 8x10 | $22.00 |
| Black Metal 8x12 | $20.00 |

View Frame Pricing

Frame Sizes
Starting at 3.5x5" up to 20x30" prints (24x36" frames not available)
Frame Styles

16 popular frame styles

Paper Types

E-Surface, Metallic, or True Black & White Photo Paper

Coating

Add Lustre Coating for protection

Mounting

Choose mounting or a mat for your framed print

Glass
Select no glass, regular glass, or non-glare glass (we recommend no glass when choosing Metallic paper for your print)
Processing Time
2-3 business days in lab + shipping
Framed Prints from Mpix Home Decor: Discover your inner artist.
Use your digital photos to create unique and beautiful Framed Prints online at Mpix. Choose any one of our three photographic papers for an exquisite heirloom piece that can be enjoyed for generations.
With 16 frame finishes, from Espresso Walnut to White Flat, you're sure to find the perfect frame to express your personal style. Add durability to help your framed prints stand the test of time with superior mounting and mat options. Frame sizes range from 3.5x5" all the way up to 20x30" for maximum design possibilities, and our glare-free glass ensures sunup to sundown viewing pleasure.
The best part? We ship your Framed Print in 2-3 days from when you order, ready-to-hang right out of the box.
Let Mpix reveal your artistic side and explore all your chic options to accessorize your walls with Framed Prints.
James Chung
My recent order just arrived damaged to my horror as I'm cutting a little close for this weekend's exhibition. I contacted the customer service on the web and less than 5 minutes of writing my dire plea for help, Taylor contacted me reassuring the new pictures will be printed and sent ASAP. WOW! MPIX, you've just won a customer over for life!!! I am so impressed with your customer service that I needed to tell someone right away... Thank you! This is my 3rd order and I'm very impressed with your picture quality as well.... Where have you been all my life? Sincerely, Dr. J Chung from Colorado
Amber Gallimore
How long is the turnaround time for a framed print with the lustre coating?
Mpix
Hey Amber! Framed Prints spend 1-3 Days in the lab, then it depends on your shipping option for when it is delivered - we always recommend expedited shipping if you are in a rush. If you do need it very quickly, please e-mail our customer service team at customerservice@mpix.com and they can help you out. Thanks!
Linda Bird Green
Fabulous! I've ordered everything from wedding pictures to baby pictures and it's all be exceptional. No errors in my order,s excellently packaged, quick receipt, beautiful products.
David Johnson
Have a quick question about ordering framed prints... How much of the print is covered by the frame or matting? My local framer covers ~1/4" all the way around. I want to make sure to scale my images intended for print down by a hair less than amount that will be covered up by the frame/mat.
Mpix
Hey David! We will cover the same amount - 1/4" all the way around. Thanks for your question!
James Chung
Just to follow up on my recent comment... I did receive the new prints by Friday as promised. MPIX, you delivered as promised. Thank you again for your awesome customer service!
Christine Gerding
Could not be any happier with the framed 20 x 30 photo! Most defiantly worth every penny!!! The quality is outstanding.. as was the turnaround time!! Thank you so much! Will be purchasing all my photos from mpix from now on!!
Irene Pomianowski
Wow! My framed prints arrived yesterday. The B&W prints are striking, the matting, framing, and backing are excellent, and everything was in perfect condition because of the very careful and substantial packing.
Alice Pyles
Is a mat board the same as a canvas that looks almost like a painting or is that different?
Mpix
Hi Alice. Matboard is a mounting option that gives your print extra support and also helps preserve the value of the print over time. We also offer a canvas on matboard mounting option, which provides a rich texture for your print and a sturdy backing that prepares it for framing or other types of display.
Katie Peckham Lindsey
Do you offer double matting? I am ordering a 16 x 20 piece.
Mpix
Hi Katie. We use double weight matboard on 16x20 prints.
Erika Richardson Moore
Can you just purchase a frame? I am getting senior pictures framed by you and I would like to make sure I have the same kind of frames for my other two children when they become seniors?
Mpix
Thank you for reaching out about this, Erika. Unfortunately we do not sell our Frames independently of Prints at this time.