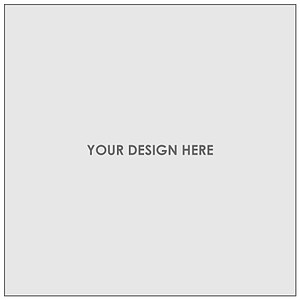 Front
Flat Cards Details
Pricing

Flat Cards, 4x5.5" (25 per set)
1 Set
$25.00
2-5 Sets
$24.00
Flat Cards, 5x7" (25 per set)
1 Set
$28.00
2-5 Sets
$27.00
Flat Cards, 5x5" (25 per set)
1 Set
$28.00
2-5 Sets
$27.00
Flat Cards, Circle 5x5" (25 per set)
1 Set
$44.00
2-5 Sets
$43.00
Ornate Cards, 5x7 (25 per set)
1 Set
$55.00
2-5 Sets
$54.00

Please note: Receive multiple set pricing when ordering multiple sets of the same card. Pricing structure does not apply when ordering multiple sets of multiple cards.
Sizes
4x5.5, 5x5, 5x7, 5x5 Circle, 5x7 Ornate (not all designs are available for all sizes)
Paper Types

Signature, 100% Recycled, Stock, Pearl or Linen paper

Coating

Gloss coating available for Stock Paper cards (front side only; coating not available for 5x5 Circle Cards)

Card Option

Add a pre-punched hole to 5x5 Circle Cards for custom ornaments
Ornate is a stylish 5x7 card that is just different enough to standout

Design Features
Drag and drop your images into one of our stylish designs
Sets
Order in sets of 25
Envelopes
Envelopes available at no additional charge
Boutique Packaging

Gift wrap your order in our upscale packaging

Address Labels

Add an address label (size 7.25x0.625") to your card order; choose one of nine color options

Processing Time
1-2 business days in lab + shipping
Erin Marie Allin
Can I use these as postcards and mail w no envelope
Lauren Mose
Can I upload my own card design from Photoshop/Illustrator that has the same dimensions and you guys can print it?
Mpix
Hey Lauren! You sure can!
James Pamela Riley
I have uploaded my pictures and got my DIY card all ready, but can not find the spot to save or go past this spot. I've ordered cards before and never had this problem.
Mpix
Hey James! Our customer service team can help you with this order - please e-mail them at customerservice@mpix.com. They are super fast and super helpful - thanks!
Joyce Madsen
I want to make my own cards. I have done this a few other times. Why cant I find the tabs for text, borders, etc?
Mpix
Hey Joyce! Our customer service team can help you with this - please e-mail them at customerservice@mpix.com and they will get back to you super fast. Thanks!
Mpix
Johnny Martyr we apologize for the inconvenience, however we do still offer the DIY option to upload and print your own custom designs.
Hollis O'Brien
Will the cards have the "mpix" logo on the back of the card (or anywhere on the card)?
Mpix
Hey Hollis! The DIY cards are completely your design - no logo involved. Thanks!
Hollis O'Brien
Mpix Thank you!
Tim Schaper
Hi. Do the 5X5 flat cards come on card stock? The description isn't really clear. It looks like it's just photo paper.
Mpix
Hey Tim! The 5x5 Flat Cards do come on one of our press papers - either our Signature, 100% Recycled, Stock, Pearl or Linen paper. On the right hand side of the template page there is a link to learn about each paper type. Thanks!
Anne Mleziva Guiral
Do the 5 x 5 cards come in a 5 x 5 envelop or 5 x 7?
Mpix
Hey Anne! The 5x5 cards come with 5.25x5.25" envelopes, and do require a bit extra in postage. Thanks!
Claudia Patricia Cruz Smith
Do you make the 5x5 with print on both front and back by any chance?
Mpix
Hey Claudia! If you are referring to the DIY 5x5 photo cards, you are correct - you can upload a custom design for both the front and the back of the card. Thanks!