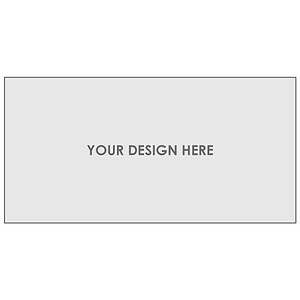 Vertical
Photo Cards Details
Pricing

Photo Cards
1 - 10
75¢
11 - 25
70¢

Please note: Photo Cards are single-sided. Receive quantity pricing when ordering multiples of the same card. Pricing structure does not apply when ordering multiples of different cards.
Size
4x8"
Paper Types

E-Surface or Metallic Photo Paper

Coating

Add Lustre Coating for protection

Design Features
Drag and drop your images into one of our stylish designs
Envelopes
Free envelopes (optional with order)
Boutique Packaging

Gift wrap your order in our upscale packaging

Retouching

Remove slight imperfections from your images

Photo Cards
1-2 business days in lab + shipping
Custom Photo Cards by Mpix: Create Your Own Custom Greeting Card Design
Do It Yourself Custom Photo Cards, Flat Cards and Folded Cards let you completely customize the design and layout of your greeting card. Send a custom invitation for a wedding, bridal shower or a birthday party, or send a custom photo greeting card for Christmas and the holidays. Creative license is all yours, so design away, friends!
Choose from a 4x5.5" or 5x7" Flat or Folded Card layout, or try one of our 4x8" Photo Cards in a vertical or horizontal format. Completely customize every last inch of your dream card with Mpix, your one stop shop for all of your stationery needs. You can rest assured your card is printed on high-quality paper, like our Mpix Signature or 100% Recycled papers, and delivered, carefully packaged, on your doorstep faster than you can spell "supercalifragilisticexpialidocious."
Stephanie Berg Davis
Are you capable of printing any cards 2 sided?
Mpix
We sure are, Stephanie. While our DIY Photo Cards (4x8) are printed on one-side only, our 4x5.5, 5x5, and 5x7 DIY Cards can be printed on both front and back. The DIY Card options that are available with double-sided printing can be found here: http://www.mpix.com/products/cards/diy--112_1#cat=112&Products=flatcards%2Cfoldedcards
Kimberly Tank
Why can you not upload a horizontal card design when there is a template for it? There's only an option for vertical??
Mpix
Hey Kimberly, can you please e-mail our customer service team with the problem you are experiencing? Their e-mail address is customerservice@mpix.com and they will get back to you super fast!
David Gunter
Mpix It is now Friday, 11/14/2014 and this problem still has not been fixed! Pathetic.
Mpix
David Gunter To order a horizontal card, after you add your image to the blank template, select "Rotate Image" and your image will be displated horizontally. Thanks!
Trish Parrish
Mpix There's no option to Rotate Image. Would really like the option for an 8x4 (horizontal) full image card!
Meg Levie
I need to print an invitation I bought from etsy. The size is 5x7. I would like it printed on card stock. Can you do that?
Mpix
Hey Meg! We sure can - head on over to our DIY section and upload any design you would like! The DIY section is located here: http://www.mpix.com/products/cards/diy--112_1#cat=112
Jayne Keel Morris
I am looking for a collage in a 4x6 or maybe a square print. Do you have something similar?
Mpix
Hey Jayne! We do not have a collage builder on our site at this time. To order a collage, you would have to design one in a photo editing program and then upload the finished file to our website to order. Thanks!
Zane Giles
Im looking to get cards made up to sell separately. Do you have options to add clear sleeves to ea card/envelope? also for prints and print/mat combinations. Thank you
Mpix
Hey Zane! Unfortunately we do not have this feature at this time, however you might be interested in our drop shipping feature that you can read about at the bottom of the page here: http://www.mpix.com/about/Shipping.aspx. Thanks!
Jodie Hall
Why can't I simply use my 5x7 picture and get envelopes. When I try to make it a "card" it keeps cutting off the edges, even when I shrink the image to 4x6. This should be easy.
Mpix
Our apologies, Jodie. Custom Photo Cards in this category need to be sized at 4x8 rather than 5x7 or 4x6.
Roger Glazier
Do you not do two sided color model comp cards?
Mpix
Hey Roger! Our DIY Cards can be designed to have printing on the front and back of the Cards. If you have any questions, you can email our customer service team for assistance at customerservice@mpix.com.
Joe Nickle
When I try to use the .psd file to make certain I'm within the image size guidelines, I get this error: Could not complete your request because a JPEG marker segment length is too short (the file may be truncated or incomplete).
Mpix
Our apologies about the difficulties, Joe. Our customer service department will be happy to help troubleshoot. Please email our team at customerservice@mpix.com.
Kristi Redding Graham
I have an image for a card already created but need to have it printed. It is 2 sided. What are the steps to do this? Thank you!!!
Mpix
Hi Kristi. First, upload the photos/designs for the front and back as two separate images in your account. Then select one of the following from the DIY Card options: Custom Horizontal Flat/Folded Card, Custom Vertical Flat/Folded Card, Custom 5x5 Flat Card Square, Custom Ornate Vertical, Custom Ornate Horizontal, or Custom 5x5 Circle. Unfortunately printing on the Custom Photo Cards is only one side, so this is not an option if you need two-sided printing. When you choose your style of Card and size, click Add Your Photos. From there, you will be able to build and order your Cards.