F

ramed

P

rints

Add the icing to the cake with a custom frame for your favorite photos.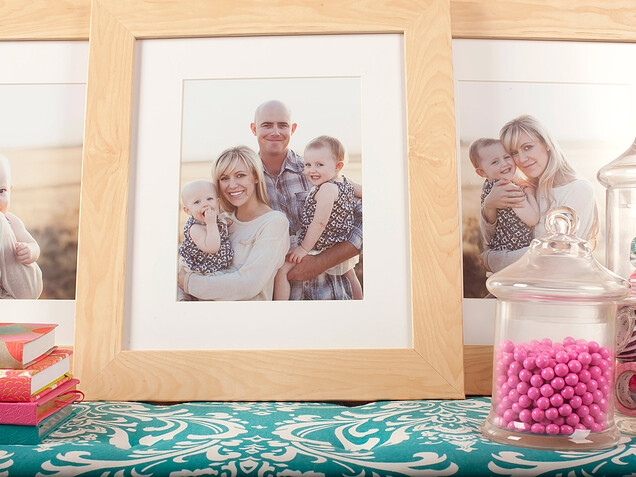 Product Details
Pricing

| | |
| --- | --- |
| Black Metal 5x7 | $18.00 |
| Black Metal 8x10 | $22.00 |
| Black Metal 8x12 | $20.00 |

View Frame Pricing

Frame Sizes
Starting at 3.5x5" up to 20x30" prints (24x36" frames not available)
Frame Styles

16 popular frame styles

Paper Types

E-Surface, Fuji Pearl, or True Black & White Photo Paper

Coating

Add Lustre Coating for protection

Mounting

Choose mounting or a mat for your framed print

Glass
Select no glass, regular glass, or non-glare glass (we recommend no glass when choosing Fuji Pearl paper for your print)
Framed Prints from Mpix Home Decor: Discover your inner artist.
Use your digital photos to create unique and beautiful framed prints online at Mpix. Choose any one of our three photographic papers for an exquisite heirloom piece that can be enjoyed for generations.
With 16 frame finishes, from Espresso Walnut to White Flat, you're sure to find the perfect frame to express your personal style. Add durability to help your framed prints stand the test of time with superior mounting and mat options. Frame sizes range from 3.5x5" all the way up to 20x30" for maximum design possibilities and our glare-free glass ensures sunup to sundown viewing pleasure.
Let Mpix reveal your artistic side and explore all your chic options to accessorize your walls with Framed Prints from Mpix Home Decor.
Christine Gerding
Could not be any happier with the framed 20 x 30 photo! Most defiantly worth every penny!!! The quality is outstanding.. as was the turnaround time!! Thank you so much! Will be purchasing all my photos from mpix from now on!!
Mpix
We are so happy you love your print Christine!
Irene Pomianowski
Wow! My framed prints arrived yesterday. The B&W prints are striking, the matting, framing, and backing are excellent, and everything was in perfect condition because of the very careful and substantial packing.
Mpix
We are glad you love them Irene!
Alice Pyles
Is a mat board the same as a canvas that looks almost like a painting or is that different?
Mpix
Hi Alice. Matboard is a mounting option that gives your print extra support and also helps preserve the value of the print over time. We also offer a canvas on matboard mounting option, which provides a rich texture for your print and a sturdy backing that prepares it for framing or other types of display.
Katie Peckham Lindsey
Do you offer double matting? I am ordering a 16 x 20 piece.
Mpix
Hi Katie. We use double weight matboard on 16x20 prints.
Erika Richardson Moore
Can you just purchase a frame? I am getting senior pictures framed by you and I would like to make sure I have the same kind of frames for my other two children when they become seniors?
Mpix
Thank you for reaching out about this, Erika. Unfortunately we do not sell our Frames independently of Prints at this time.
Patrick Rogers
I am still confused on pricing. I want to get a 20X30 print, framed with mat and glass. How big would the frame be in the end and do I add all the payment options together?
Mpix
We apologize for the confusion, Patrick. Adding a mat to a framed print increases the width and height by 4". In this case, the 20x30 print that is framed and has a mat will end up being 24x34" plus the width of the frame. To calculate the total price, you would add the price of the print, frame, mat and glass option you choose.
Cori Dirickson Beagles
Can I do a custom frame? I am wanting an 8 x 10 in center with nine small 3.5 x 4 pics around it.
Mpix
We apologize, Cori, but we do not offer this type of custom framing at this time. We do offer Framed Prints in sizes 3.5x5 and 8x10, though.
Jennifer Gladden Pearson
What would the total size for a 12 X 18 print be mounted in the rounded black frame? Same for a 16 X24 print.
Mpix
Hi Jennifer. Most of our Frames are 2" thick, so the total size would be 16x22 for the 12x18 Print and 20x28 for the 20x24 Print. If you were to add a mat to the Framed Print, it would increase the width and height by an additional 4".
Jennifer Gladden Pearson
Thank you!!
Victoria Canales Tan
i have a panorama picture 28.75x7 I need framed with non-glare glass, how much would it cost and how long would it take?
Mpix
We apologize, Victoria, but we do not offer custom sizes for our Framed Prints at this time. The closest Framed Print size we offer is 30x5.
Andrea Tucker
I am confused on pricing. Does the price of the frame include the print as well or are these two separate cost? I need a 20x30 print framed what would the cost of this be?
Mpix
We apologize for the confusion, Andrea. The Print and the Frame are two separate costs. A 20x30 Print on E-Surface paper is $26.99, and a 20x30 Print on either Fuji Pearl or True B&W paper is $33.99. A 20x30 Frame costs $95.00. You would also need to include the cost of any mounting or glass (clear glass, non-glare glass) options added to your Print or Frame, which vary depending on the options selected.