Buttons
Support for your favorite athlete with their photo on this charming accessory.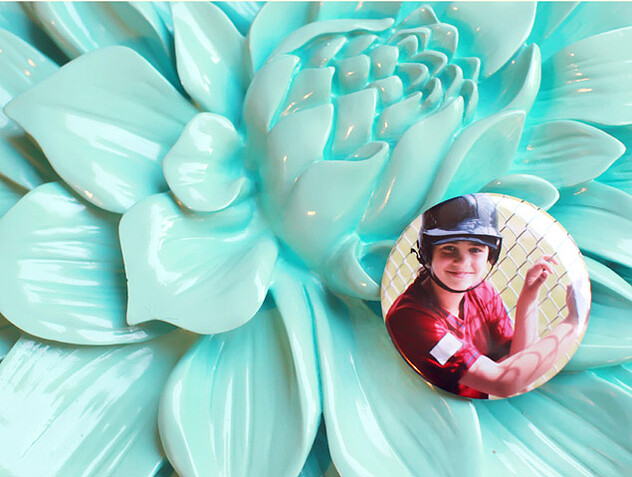 Product Details
Pricing

Photo Button
E-Surface
$1.56
Metallic/True B&W
$1.95

Size
3.5"
Paper Types

E-Surface, Metallic, or True Black &White Photo Paper

Back
Metal back with durable pin
Text
Add one line of text for names or important dates
Retouching

Remove slight imperfections from your images

Processing Time
1-2 business days in lab + shipping
Decorate yourself in team spirit with custom sport photo Buttons.
Custom Photo Buttons from Mpix let you support your MVPs at home or away. Our photo Buttons are professionally printed on one of our premium papers (E-Surface, Metallic or True Black and White) and secured on a solid metal backing with a durable pin. Add special text to your button for important dates and notes, like your athlete's name, school, team mascot and more.
In just a few clicks your Button is ready for delivery, and with the Mpix ultra-quick turnaround you know and love, your button will be ready to rock for Friday night's big game.