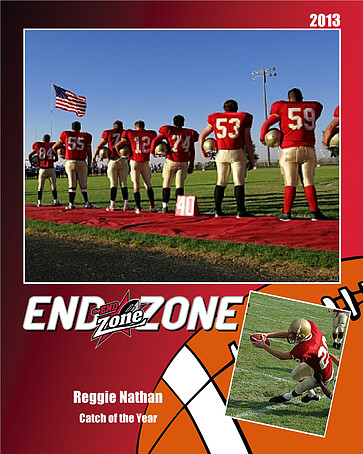 Front
Others Like This
Football Red
Trader Cards,
Starting at 50¢
Memory Mates Details
Pricing

Memory Mates
E-Surface
$2.39
Fuji Pearl
$2.99

Size
8x10"
Paper Types

E-Surface or Fuji Pearl paper

Coating

Add Lustre Coating for protection

Design Features
Drag and drop your image into one of our designs, and choose from eight varsity colors
Text
Add up to two lines of text for names, team names, and year
Retouching

Remove slight imperfections from your images
Personalized Sports Memory Mates by Mpix: Football Red
Our Football Red personalized Sports Memory Mate has room for an individual photo and a team photo on a red football-themed background. Order your 8x10" personalized Sports Memory Mate printed on either our high quality E-Surface or Fuji Pearl photo paper.
Add lines of text to your Memory Mates to commemorate names, achievements or anything else you want to remember. Mpix always has the best quality print products, and your delivery is there just a few days after ordering.
When your child is grown and on the varsity squad, you'll have your supply of Sports Memory Mates to remind them of the years when their coordination was a bit more questionable and of the teammates who first helped nurture their love of the game.