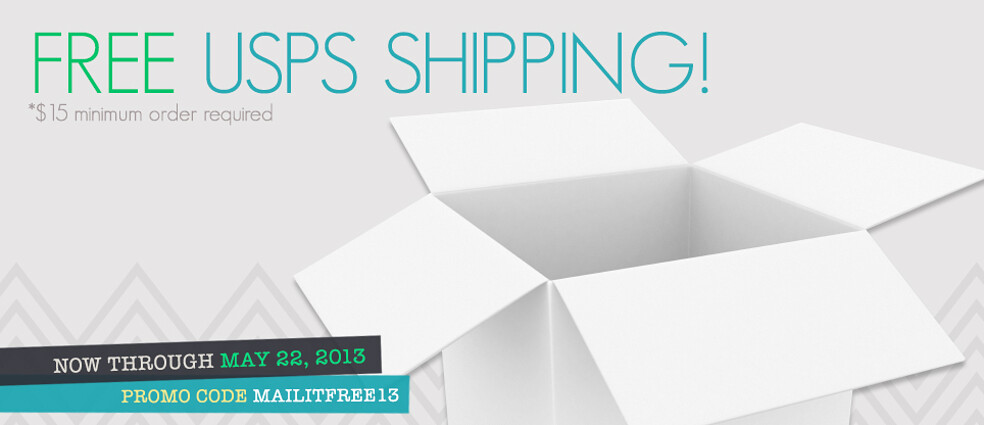 Get free USPS shipping through May 22 to order all your thoughtful Father's Day gifts now! Just place an order of $15.00 or more and enjoy free USPS shipping with code MAILITFREE13.
Nothing shows the fathers and grandfathers in your lives just how much they are loved than personalized photo gifts from the people they love the most. Turn your awesome photos into high-quality Prints, Statuettes, Playing Cards and more with the help of Mpix!
IMPORTANT:
A $15 minimum order is required to receive discount.
No refunds on orders placed prior to the sale.
No refunds on orders in which the promo code was not entered.
Not valid through ROES.
Must select USPS shipping when placing order.
Does not apply for framing orders with glass or orders over $500.00 in value (these must ship via FedEx).
Does not apply to orders placed through mobile app.
Sale ends at 11:59 p.m. (Central Time) on May 22, 2013.
FAQs
Q: I placed an order just prior to the start of the sale. Can I receive a credit?
A: Any order placed prior to the start of the sale will not be credited with the discount.
Q: Where do I enter the promo code?
A: Enter the promo code at checkout to take advantage of the discount.
Q: I forgot to enter the promo code at checkout. Can you still discount my order?
A: Unfortunately, the promo code must be entered at checkout to receive the discount. We cannot discount your order once it has been uploaded.