Kristin Karkoska
Laguna Beach, California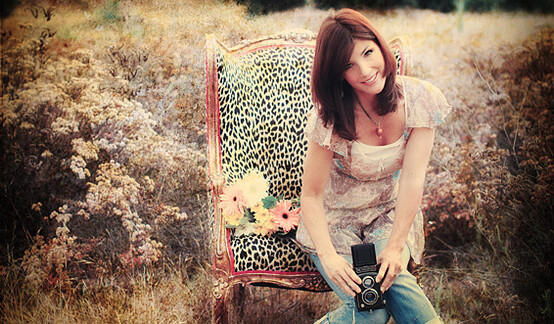 Kristin's Favorites
Here are a few of Kristin's favorite things at Mpix.
About Kristin
In 2002, Kristin Karkoska left her corporate position in the digital graphics industry to pursue her combined love of photography and working with children. Envisioning a magical space for children, Kristin created Blue Sky's Salon and Studio combining a full service photography studio, children's hair salon, gift store and private party facility all into one. During its first five years of business, Blue Sky's Salon and Studio appeared in countless print and TV media outlets, including The Oprah Winfrey Show, where Kristin's alluring children's photography was highlighted. Blue Sky's Salon and Studio also received numerous awards and accolades and was the winner of My Fox LA's best business award several years in a row.

Kristin's flirtation with photography first began in high school, and over the years, had grown into an intense love affair that she could no longer keep herself from fully committing to. So, in 2007, Kristin finally made the decision to focus solely on her passion: photography. She closed the doors to the 3,400 square foot Blue Sky's Salon and Studio space with its multiple features, and emerged as Blue Sky's Studio, a lifestyle photography studio focusing on children and families. Before long, Kristin began receiving avid requests to photograph weddings and fashion. Realizing an increased appeal for her artistry, Kristin broadened her scope to include wedding and special event photography, as well as commercial and fashion photography.

Kristin is passionate about supporting local and national charities, and contributes countless hours of her time, professional skill and money to numerous charities such as the inCourage Foundation, CHOC, Make-A-Wish, ChildS.H.A.R.E., 100 Women Foundation, and many more. In addition, Kristin is involved with the Business Alliance for School Power and is on the Board of Directors for the inCourage Foundation. Since its conception, Blue Sky's Studio has established itself as one of Southern California's premiere lifestyle photography studios, where the search for creativity never ends and the beauty in the ordinary becomes extraordinary.
Kristin's Links