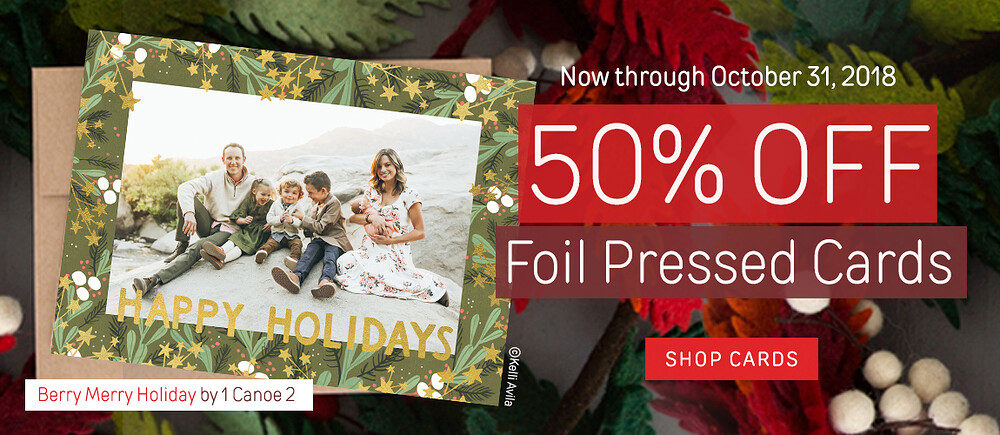 The 2018 holiday collection is here and we are giving you an early preview with 50% off Foil Pressed Cards for the entire month of October.
Create your family holiday greeting and enjoy free standard shipping on orders of $35 or more.
Please note: The 50% off Foil Pressed Cards promo cannot be combined with other offers except free Standard shipping on orders of $35 or more. This discount does not apply to additional options like Kraft and Silver Envelopes, Return Address Printing or Address Labels. Orders placed prior to the sale will not be discounted. This promotion does not apply to Pixiset, ShootProof or Zenfolio. This sale ends October 31st, 2018 at 11:59 p.m.
*Free Standard shipping offer is valid on orders over $35 after other discounts have been applied. Framed Prints with glass, 24×36 mounted Prints, orders over $500.00 in value and Canadian shipping are not eligible for the discount (these must ship Expedited). This offer is not valid through ROES, Pixieset, Shootproof or Zenfolio.