Cards
Explore unique designs for every occasion.
Spotlight: Wedding
Featuring Save the Dates, Invitations, RSVPs, and more.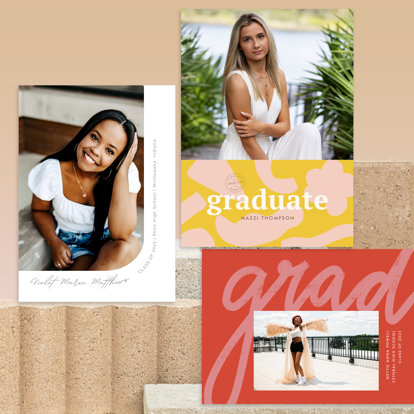 Curated Selection
We work with artists from all over the globe to create a wide range of styles for your brightest moments. Plus, a portion of every purchase goes directly to the artist who created your design.
Birth Announcements
See our curated assortment of Birth Announcements, Baby Shower Invites, & Sprinkle Shower Invites.
Custom Grad Cards
Discover popular styles for upcoming graduations including NEW! Double Thick Cards.
DIY Cards
Upload your custom design, artwork, or photo and we'll print your DIY Cards in as little as 24 hours.
Seasonal Stationery
Shop greeting cards for Halloween, Thanksgiving, Valentine's Day, Easter, and more.
Just Dropped: Holiday Cards
Shine bright this holiday season with festive designs featuring raised-foil, recycled papers, and more.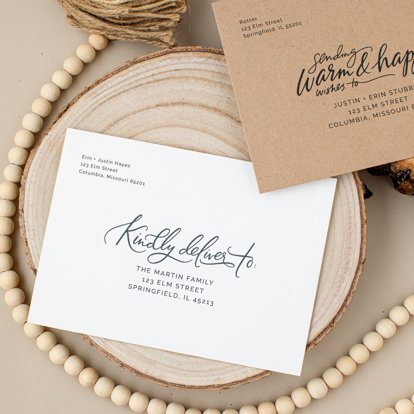 Envelopes & Addressing
Make a lasting impression with premium envelopes including new! recipient address printing available in 10 timeless fonts.