Photo Prints
Starting At $0.36
With over 140K five-star reviews, our best-selling Prints are designed to bring true-to-life color, professional quality, and incredible resolution to your favorite photos.
Sizes
Available in over 30 sizes ranging from Mini Wallets (1.75x2.5") to Large Prints (24x36")
Paper Types
E-Surface, Metallic, or Black & White
Processing Time
We print & ship your order within one business day
Trusted by the Pros
Handcrafting archival quality keepsakes in the Midwest since 2003.
Our Prints have been a best-seller since our company first launched in 2003. Made with archival quality papers and inks, we offer a variety of unique finishes and sizes to bring your photos to life.
Excellent Color Archival Quality Papers Free Color Correction Professionally Mounted Ships in One Business Day
Professional Quality
Print like the pros with your choice of archival photographic papers guaranteed to last 100+ years.
30+ Print Sizes
From Mini Wallet Prints (1.75x2.5"), to fan favorite 4x6" prints & large photo prints up to 24x36". Custom size prints available upon request.
Pairs Well With
Favorites from your camera roll, photos from your photographer, and more.
Paper Types
We're raising the bar for quality, color, & longevity.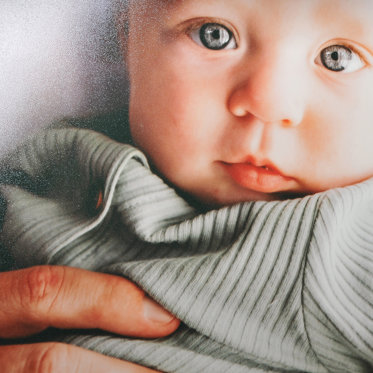 E-Surface paper is our most popular photographic paper. This semi-gloss paper offers accurate color, lifelike skin tones, and realistic saturation. Standard Archival Value of 100 years in home display; 200 years in dark storage.
Mounting + Framing
Displaying your favorite photos has never been easier.
Print Services
Top-quality print services from our team of skilled experts.
Giclee Prints
The next great advancement in modern photo printing. Our giclee printing process delivers a wider color range, smooth gradations, and detailed, vibrant color reproduction.
Giclee Prints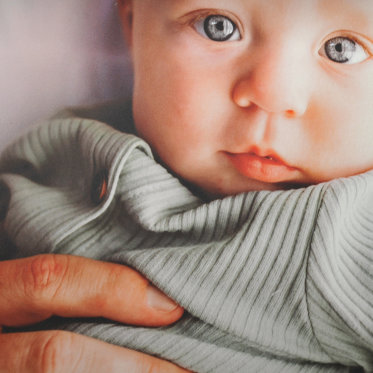 Fine Art paper is a thick matte paper with a subtle watercolor texture. The weight is 200 GSM.
Wall Art
Create an awe-inspiring display in minutes with photos straight from your camera roll.
Product Details
Designed for photographers and photo enthusiasts alike, we offer high-quality Prints in a variety of unique finishes and sizes with professional services like mounting, framing, retouching, and more.
Paper Types
E-Surface, Metallic, or Black & White
Processing Time
We print & ship your order within one business day
Print Sizes
Minis (set of 8) 1.75x2.5", Wallets (set of 4) 2.5x3.5", 3.5x5", 4x4", 4x5", 5x5", 4x5.3", 4x6", 5x7", 6x9", 8x8", 5x15", 8x10", 8.5x11", 8x12", 10x10", 9x12", 10x13", 12x12", 10x15", 5x30", 11x14", 8x24", 10x20", 12x18", 12x24", 10x30", 16x20", 16x24", 20x20", 12x36", 18x24", 20x24", 20x30", 24x36"
Texture
Fine Linen Texture available
Mounting
Single weight Matboard (3.5x5" through 10x13")
Double weight Matboard (12x12" through 24x36")
Foam Core (sizes 6x9"+)
Framing
Available in over 25 frame styles including premium add-ons like acid-free photo mats, non-glare glass, and more
Retouching
Remove slight imperfections from your images, such as blemishes, eye glass glares, stray hairs, red eyes, and braces
Shipping
Get free standard shipping on orders of $35+*
Boutique Packaging
Giftwrap your order in our upscale boutique packaging
Reviews
Read what our customers are saying
Showing 1 - 6 of 160,594 Results
Love our orders!:)
Love their products! Has such great quality at a great price! The delivery is very fast and is packaged so well! Bought some large prints recently for our 1 year Anniversary and they look beautiful! I framed them once they arrived which made them look even better. I also ordered prints after our wedding and made a customized photobook and it turned
Show More
Very satisfied!
I am an artist, a painter specifically, and I have been ordering giclee prints of my artwork from Mpix for the past two years. My customers love them! They are high quality, richly colored, and beautiful. They are shipped right away and arrive super quick. Well packaged so nothing can get damaged.
Mpix always has great sales, too. I would hig
Show More
Love the quality
I always order my prints from here and they never disappoint. This year I ordered albums and a photo blanket as well and the quality is great and they got here in speedy time without added shipping costs. I did my own personalization on the books and I'm hoping my girls love the start of the album tradition I'm starting.
Customer for life
Mpix is the best. My large prints came quickly and just as ordered. I have bought three different photo books from Mpix, and was so happy with the results. I am getting more books ready to print and will be ordering through Mpix of course. They have inspired me to work on my artwork and comic's again knowing I can make my friends and family beautif
Show More
Love the pictures!
They came pretty quick and the photos turned out really great! I enjoyed seeing the lovely pictures we took… printed out for us to keep forever! They were in wonderful condition and they were very clear! I enjoyed opening them up in the box when I received them through the mail! Very excited to frame them and put them in scrapbooks! Here are a few
Show More