Photo Gifts
Create unique gifts featuring your favorite photos.
Most Popular
Premium handmade photo gifts, delivered in record time.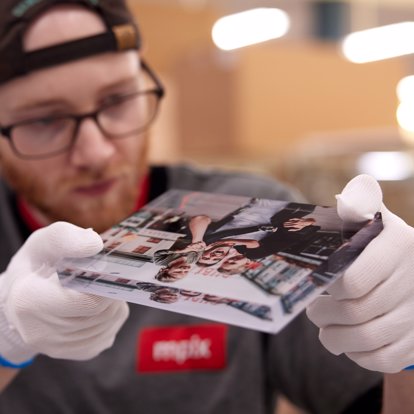 Handcrafted in the USA
We're on a mission to celebrate your favorite moments with handmade quality and care. Every order is printed and assembled by our team members in Pittsburg, Kansas and Columbia, Missouri.
Desktop Favorites
Refresh your favorite spaces around the home and office with the photos you love the most.
Personalized Blankets
Print your photos on this ultra-soft fleece blanket for a heartfelt gift.
Say It With Photos
From a custom photo box to one-of-a-kind mini photo books, it's easy to create a personalized photo gift from Mpix.
Premium Materials
Quality printing starts with quality materials. From the very beginning, we've been committed to using professional grade papers, ultra-durable materials, and time-honored techniques to honor your favorite memories.
Photo Keychains & Tags
Perfect for sentimental travelers, make a custom Keychain or Luggage Tag featuring their favorite photos.
Unique Gifts & Keepsakes
Shop personalized Playing Cards and other custom gifts to celebrate your most cherished moments.
Last Minute Gifts
Give the gift of print with an Mpix Gift Card.