Accordion Books
Starting At $37.99
Designed for your brightest moments, the 4x8" Accordion Photo Book holds up to 8 photos with accordion fold press pages and a customizable cover with magnetic closure.
Paper TypesCover Types
Choose Art Cloth, Velvet, Designer, or Custom Cover
PhotosSizes
How It's Made
Handcrafting archival quality prints in the Midwest since 2003.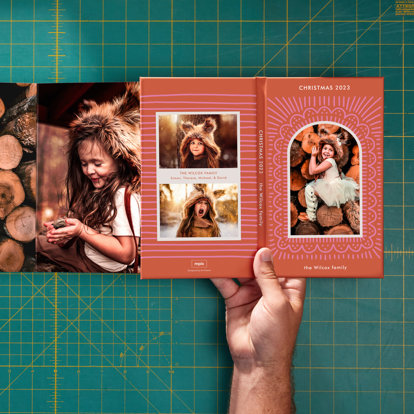 Made in Missouri
Every single Accordion Book is printed, assembled, and packaged by our skilled team members in Columbia, Missouri. We're a family-owned business and proud to carry the torch for the next generation of American manufacturing.
Featuring simplified photo layouts and easy-to-customize covers, our Accordion Photo Books are beloved for their practical size and durable construction.
Magnetic Closure Easy Layouts Personalized Debossing Ships in 1-2 Days Handmade in the USA
Flexible Layouts
Choose from our library of timeless layouts for stress-free ordering.
Premium Debossing
Available in Gold and Silver foil for Art Cloth covers.
Pairs Well With
Wedding selects, family sessions, and senior photos.
About Our Accordion Books
Choose your cover, arrange your photos, double-check the crop, and our team will print & ship your order within 48 hours.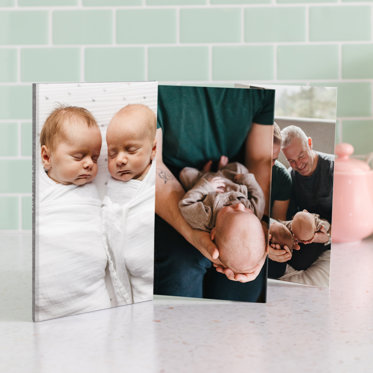 Paper Types
Accordion Photo Books are available in two unique paper choices: Signature (most popular) and Pearl (subtle shimmer).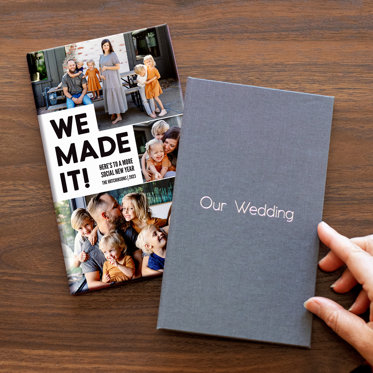 Cover Finishes
Custom Image and Designer covers are available in two finishes: Matte and Glossy.
Product Details
Accordion Photo Books measure 4x8", contain a concealed magnet for soft closure, and are delivered in a frosted slip covering for added protection.
Cover Types
Choose Art Cloth, Velvet, Designer, or Custom Cover
Closure
Concealed magnet for soft & secure closure
Slip Cover
Includes a frosted slip cover for added protection
Shipping
Get free standard shipping on orders of $35+*
Processing Time
1-2 business days in lab + shipping
Reviews
Read what our customers are saying
Sorry, no reviews match your criteria.