Tabletop Metal Prints
Featuring a handcrafted Maple Wood Stand and our best-selling Metal Prints, the Tabletop Metal Print is the perfect companion for your favorite spaces.
Print Sizes
4x4", 4x6", 5x7", 6x6", 8x8", 8x10", 10x10"
Material
Handcrafted 3x6" maple wood stand with an accompanying Metal Print
How It's Made
Handcrafting archival quality keepsakes in the Midwest since 2003.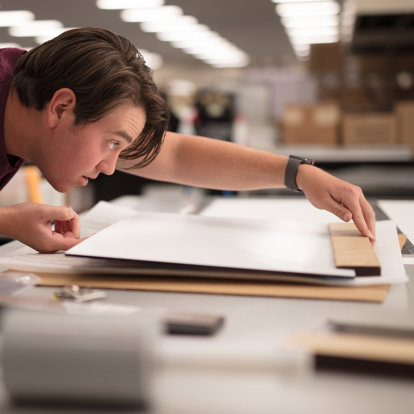 Made in Kansas
Every single Tabletop Metal Print is printed and packaged by our skilled team members in Pittsburg, Kansas. We're a family-owned business and proud to carry the torch for the next generation of American manufacturing.
Pair a meaningful photo with this timeless wood stand and add a personalized touch to your favorite desk, end table, or shelf.
Easy-to-Update Popular Gift Carefully Crafted Ships in 48 Hours Handmade in the USA
Premium Maple
Handcrafted with a beautifully finished premium maple base.
Archival Printing
Our Metal Prints are certified archival with a 100+ year display life.
Pairs Well With
Family portrait sessions, pet photos, and desktops.
About Tabletop Metal Prints
Upload your photo and our team will print & ship your order within 48 hours.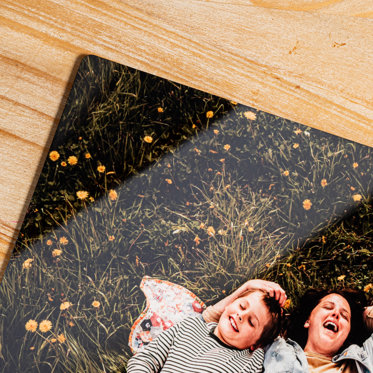 Metal Print
Printed in pristine detail on a sleek aluminum surface with enhanced color and clarity.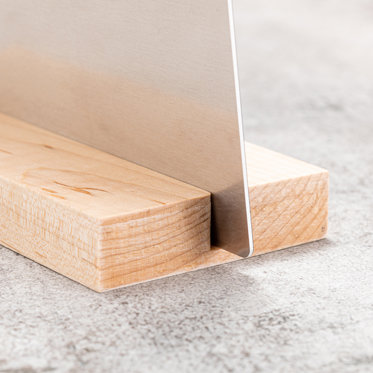 Premium Maple Stand
Display your print around the home or office with a minimalist flair.
Product Details
This desktop pairing includes a premium maple stand with your choice of an accompanying Metal Print. Made to order and ships in only 1-2 days.
Print Sizes
4x4", 4x6", 5x7", 6x6", 8x8", 8x10", 10x10"
Material
Handcrafted 3x6" maple wood stand with an accompanying Metal Print
Surface
The surface of the metal will vary due to the nature of the material, please allow for minor imperfections
Shipping
Get free standard shipping on orders of $35+*
Processing Time
1-2 business days in lab + shipping
Retouching
Remove slight imperfections from your images, such as blemishes, eye glass glares, stray hairs, red eyes, and braces