Framed Prints
Starting at $35.50 - In Stock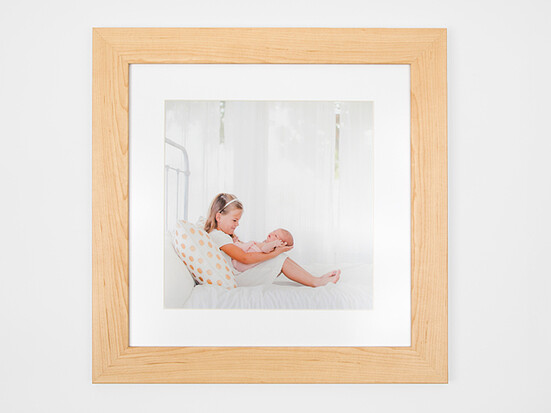 Online framing made simple. Create premium framed prints with your photos at Mpix. We print your pictures on one of six professional quality photo papers & expertly frame them, resulting in a gorgeously crafted framed print ready to hang right out of the box. Our intuitive drag and drop ordering software makes it a breeze to decorate your walls with the memories that mean the most.
Details
Your choice of 28 premium frame options and six professional quality photographic papers (E-Surface, Metallic, True Black and White, Fine Art, Deep Matte and High Gloss Paper). Add a Lustre Coating to your print for added protection. Select from mounting and mat options, as well as display styles that include glass, no glass and non-glare glass.
Frame Sizes
Starting at 3.5x5" up to 24x36" prints
Frame Styles
28 popular frame styles


Learn More

Paper Types
E-Surface, Metallic, True Black & White, Fine Art, Deep Matte, Semi Gloss, or High Gloss


Learn More

Coating
Add Lustre Coating for protection


Learn More

Mounting
Choose mounting or a mat for your framed print


Learn More

Glass
Select no glass, regular glass, or non-glare glass (we recommend no glass when choosing Metallic paper for your print)
Frame Backing
Depending on size, your Framed Print will arrive with an easel back, wire hanger or sawtooth for hanging. Wood Box Frames do not come with an easel back. Click here for size details.


Learn More

Frame Samples
Frame Sample Kits are available
Processing Time
2-3 business days in lab + shipping
Pricing
Frames
Shipping
We produce your Framed Print in our lab in 2-3 business days. Choose one of our shipping options for delivery. Please note: Framed Prints with glass must ship expedited.
| | |
| --- | --- |
| Standard (2-7 days) | $9.99 |
| Expedited (1-2 business days (Mon - Fri)) | $19.99 |
| Expedited with Signature Required (1-2 business days (Mon - Fri)) | $21.99 |
| Economy (SurePost) (7-14 days) | $4.99 |
Get Inspired with Our Community
Customer Questions & Answers