Mother's Day Photo Gifts, Personalized Mother's Day Photo Gift Ideas from Mpix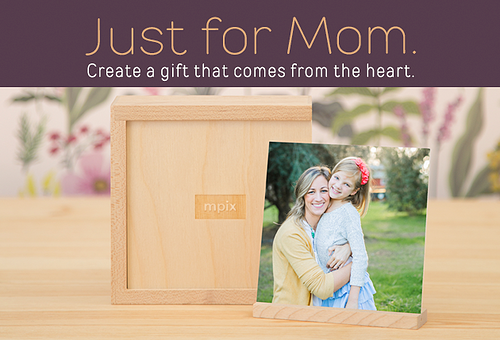 They say Mom's don't pick favorites. Mpix Mother's Day Photo Gifts will see about that.
Let's face it- this is Mom we're talking about. This is the courageous woman who has been there, with an unrivaled, steadfast determination, to make sure you always had everything you deserved. Always. This Mother's Day, continue to say "thank you" and share your favorite memory of her with one of our numerous gift ideas, which will surely keep you in her good graces until next year.
Mpix is the name you can trust for superior quality Photo Prints, Framed Prints, Photo Books and Photo Gifts for Mother's Day. Watch her eyes light up upon seeing her personalized Accordion Mini photo book. See her launch into a full-fledged show-and-tell with the beautifully arranged Photo Book you filled with pictures of the ones she loves most.
Mamas like to brag on their kiddos, so give her a really good reason to brag on you. Trust your most special Mother's Day keepsakes to the quality of Mpix.